Ok, so I decided to women up and make homemade venison stock. Let me start by sying that it wasnt the easiest thing Ive done in my life when I had to tke the raw, skinned and gross looking legs and shanks of the cow of a deer my bro-in-law shot and throw them into a pot with my bare hands. Nevertheless, I did it and I knew the only way of cooking I know is by tasting as i go, so I got the guts up to take the first taste....go me go me.......IT WAS AWESOME!!!!!! I make every stock known to man and they are delicious as well but nothing compared to the rich yet light taste of this stuff....u have to try it, so here I am to hook a fellow hunter/redneck up.....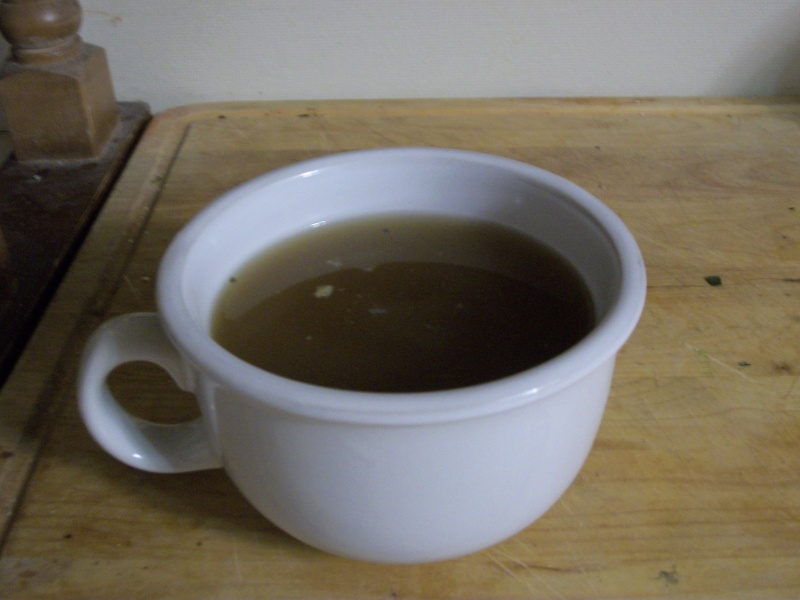 6 quarts water
2 deer shanks (more meaty the better)
2 bay leaves
2 whole carrots
4 stalks of celery
1 bunch parsley (fresh thyme, rosemary and sage optional)
2 small halved white onions (or 1 large onion)
3 garlic cloves
2 tsp pepper
2 Tbs kosher salt (you can add more at end to taste)
Put all ingredients in cold pot bring to boil, then turn down to medium heat and simmer uncovered so it can reduce to add flavor. Halfway through cooking process add another 3 cups of water and let cook for 4-4 1/2 hours total cooking time. Strain ingredients into a bowl, let cool, and store in freezer until your ready to use.


Similar topics
---
Permissions in this forum:
You
cannot
reply to topics in this forum