Friday I took off from work to head for some ducks in Delaware. I was greeted at 3:00am with 3 inches of snow and unplowed roads for my 40 mile drive south to meet up with the boys. Nothing like plowing tracks in a 2 wheel drive S10

. After an hour and 20 min I arrived just in time to hop in another truck and head for the blind. It was windy and cold for sure and I was very hopeful this was going to be the day. Started off barely at first light with a white object swimming very fast towards our decoys. Funny enough turned out it was a snow goose, must have gotten injured and was confined to the ditch. He remained our confidence decoy for the first hour or so. Right at as shooting time came in 2 mallards came across the trees dropping right for the decoys and only one left. Not a bad start! For about the next 2 hours it was quiet with not seeing many birds but right as I was starting to lose faith the birds started flying. I can't remember seeing ducks start flying at 10:00 anytime in my past but I wasn't complaining now. We ended up with 4 ducks (3 mallards and a black duck). What a great way to start my 2 full days of hunting.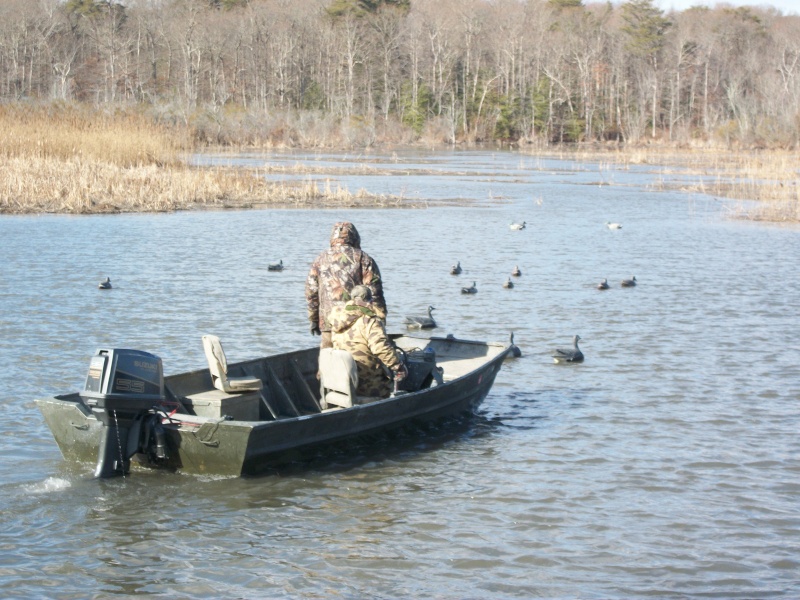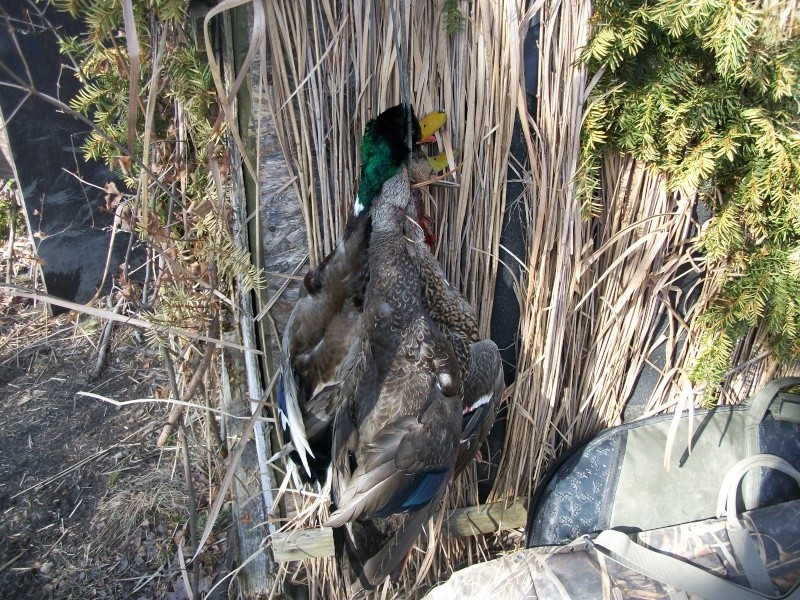 _________________
Maddox
You can't eat the horns!


REMEMBER: Please click "Register" and sign up so you can reply. It's free and their is no annoying marketing emails!


Similar topics
---
Permissions in this forum:
You
cannot
reply to topics in this forum